Michael Fremer  |  Mar 1, 2021  Source: https://www.analogplanet.com/content/catching-neil-young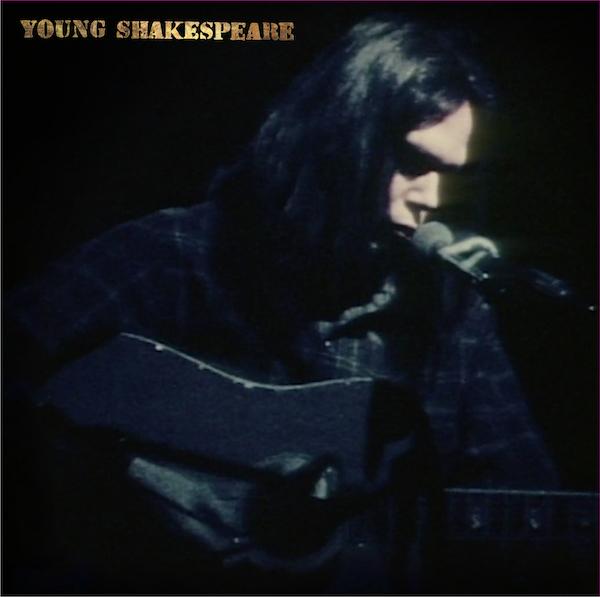 Those who can't tour, release. That's what Neil Young has been up to. The latest in his ongoing 2021 series of archival releases is the just announced Young Shakespeare set for March 26th release. It's a previously unreleased January 22nd, 1971 solo acoustic show recorded at the Shakespeare Theatre, Stratford, Connecticut, mixed from the original 50 year old master tapes "in the highest possible resolution".
In this case, that does not mean analog tape because the tapes were transferred at 192/24 bit resolution and Plangent processed by Jamie Howarth and John Chester. If you are unfamiliar, Plangent is a post-digital transfer process that recovers and locks to the bias signal on analog tape and removes tape transport mechanical artifacts like "scrape flutter" and other problems including "in and out of phase" producing speed-drift. It was successfully used on Bruce Springsteen The Album Collection Vol. 1 1973-1984 and especially on Rhino's 50th anniversary "The Soft Parade" box set where the tapes were first transferred at 352.8 kHz, 32-bit resolution and then Plangent processed before Bernie Grundman mastered the set for MQA encoded CD and vinyl. The sound of that LP gave the Doug Sax mastered AAA Analogue Productions version more than a run for the money.
But back to Neil: this solo acoustic set includes "Tell Me Why", "Old Man", "The Needle and the Damage Done", "Ohio", "Don't Let it Bring You Down", "Helpless", "Down By the River" and others from that sweetest of spots in Neil's songwriting career. John Hanlon (assisted by Gabe Burch) mixed down the mulititracks at Village Studios in West, Los Angeles (which you can see among the L.A. studios I video'd back in 2017. Chris Bellman cut lacquers from the 192/24 bit Plangent processed masters and Record Industry, in Haarlem, The Netherlands pressed the record.
Way Down in the Rust Bucket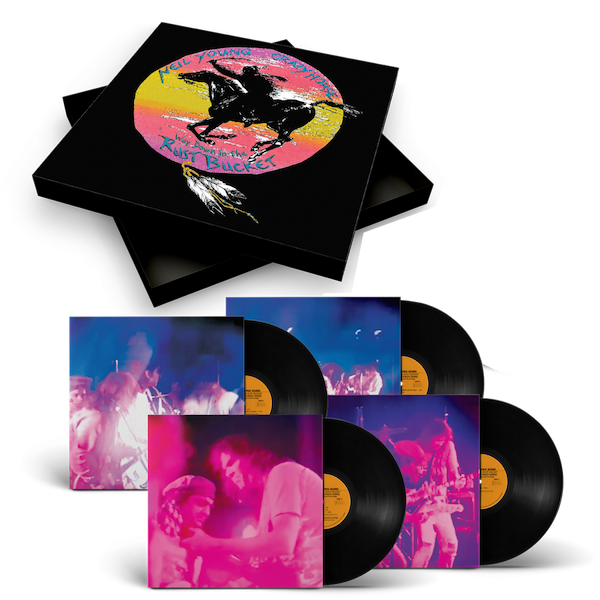 Neil Young and Crazy Horse performed this set, now available in both 4 LP deluxe and 2 LP editions, at The Catalyst in Santa Cruz, CA, November 13, 1990. It marked the debut public performance of much of the Ragged Gloryalbum. A super deluxe box set will include a live concert DVD, two CDs and the 4 LPs. You can watch the album trailer video here:
After The Goldrush 50th Anniversary Edition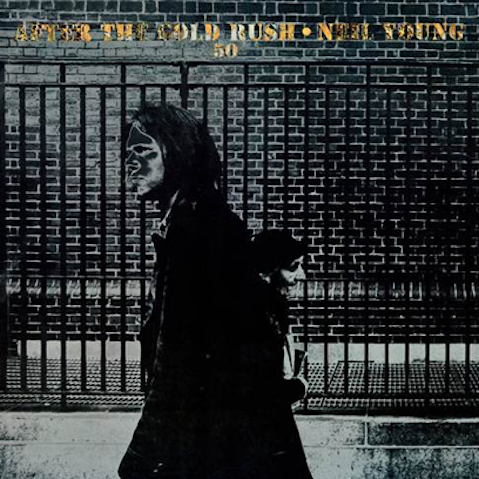 This set was released digitally back on December 11th but the vinyl box set is due for March 19th release. Originally released September 19th, 1970….well surely you know this record—one of Neil's greatest albums. This box set vinyl will be AAA, pressed at Pallas and sourced from the John Hanlon prepared tapes used for the 2009 version mastered by Chris Bellman, according to Lookout Management. I got the word directly from Neil's "Volume Dealers" partner Niko Bolas. So if you have that, or the Classic Records version, you are set, though the new box will be individually numbered, has a special silver coated paper stock box and an album cover litho inside and includes a 7" picture sleeve single containing two versions of the outtake "Wonderin'".
Second Run of Archives Vol. II: 1972-1976 10 CD Box Set Coming March, 5th 2021 Due to "Popular Demand"
The box features 131 tracks, 12 previously unreleased, 49 versions of Classics and "much more". The first volume released in 2009 was on high resolution audio Blu-ray. I've got it. It can keep you busy for a long time.
Return to Greendale Released November, 2020 Celebrates 2003 Tour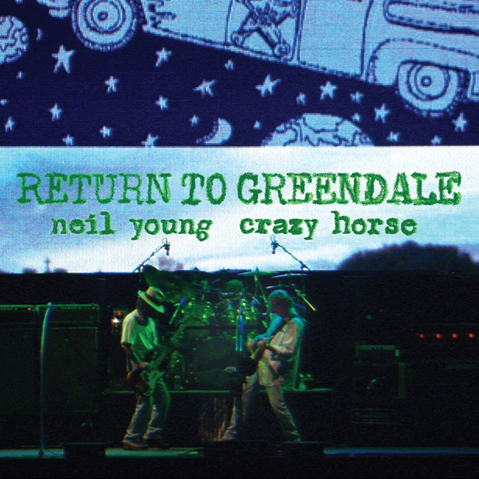 The limited edition deluxe box set include a Blu-ray of the concert, two LPs and two CDs plus a DVD Inside Greendale that documents the making of the album that will also be available again as a double LP or on 2 CDs. I was lucky enough to see the show live at Radio City Music Hall, March 20th, 2004. It was a memorable birthday present.
For way more Neil (probably more than anyone can process and absorb), visit The Neil Young Archives.
In case you are wondering, Neil Young spins vinyl on a Technics SL-1000R.
By the way, this label is said to not exist but here it is and yes, it's an Artisan mastering, American copy): Warner Bros-Seven Arts reverted to Warner Bros. Inc. on December 16th, 1969. After the Gold Rush was released September, 1970.